Librarian receives 2022 Cornerstone Award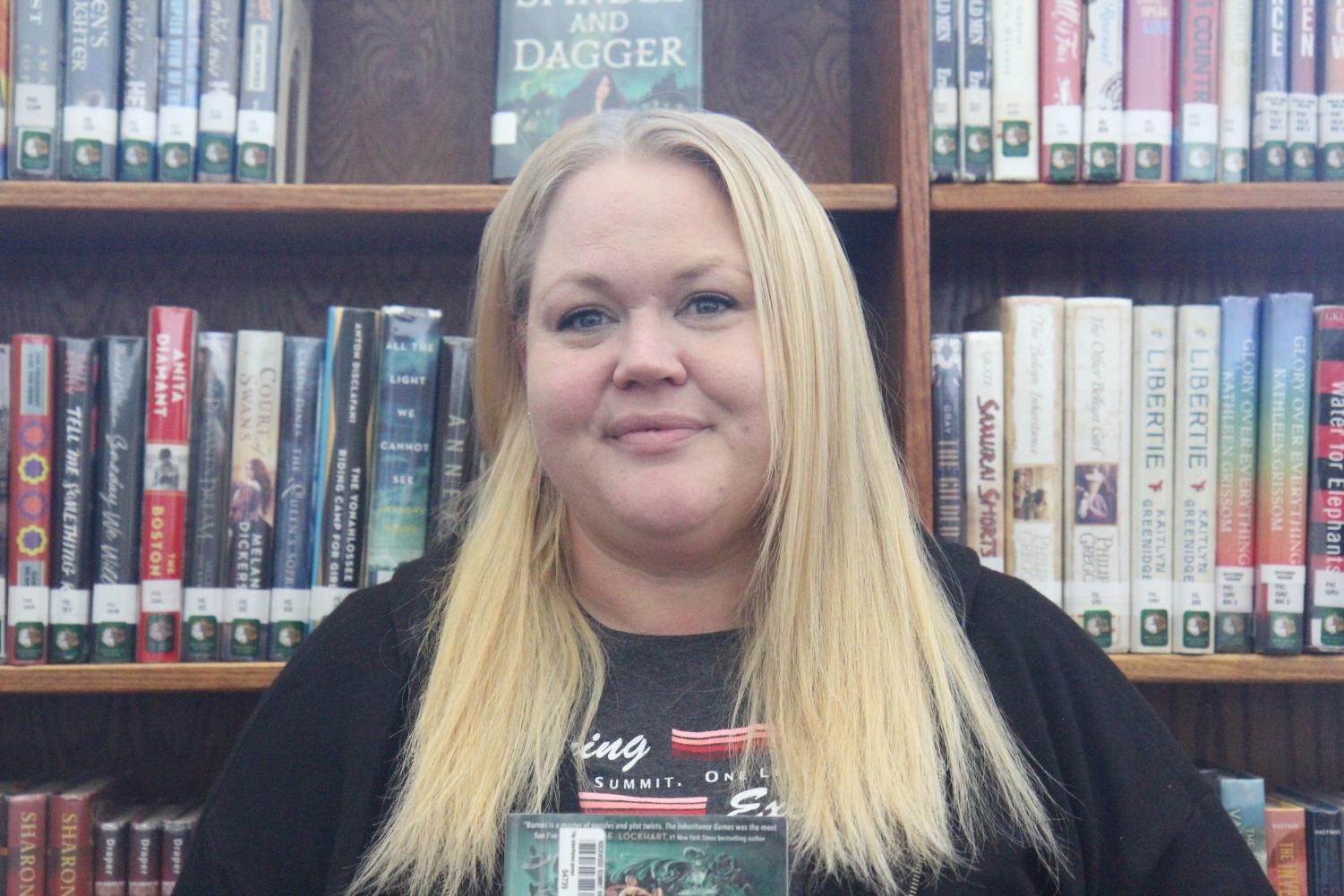 The Cornerstone Award is an award given to six staff members in the district per year to honor their hard work and support, this year one of our own is a recipient.
Internal communications specialist Andrew Shin said the Cornerstone Award is used to recognize staff that help the community through the program.
"Each year, Rockwood recognizes support staff members who serve our students and staff every day through our Cornerstone Award program," Shin said.
Library assistant Jessica Hausman is a 2023 Cornerstone Award recipient; she has worked in the district for 11 years.
Hausman said that the thing she likes most about working at the school is the people and how everyone is helpful to each other.
"[I like] the community. We have such a great, close knit community. Everybody's here to help," Hausman said.
Librarian Dr. Gregory Baum said that he nominated Hausman because of the help and ideas she provides the library. He also said that her work has helped the library win awards the past few
years.
"I was one of the people who nominated her, she is invaluable to our library. She helps students, designs and implements library programming, and she does most of our book displays. We've
gotten the exemplary library award for the last couple of years and there's no way we would have won it without her," Baum said.
Hausman said that this was her first nomination and she said it felt amazing to be recognized. She also said that the award means her hard work and own time she spends helping others is acknowledged.
"I have never been nominated and it was really exciting. Anytime you are recognized for the things that you do, it's pretty amazing. It's the recognition of my hard work and how much of my own time that I put into the school and the students, it means a lot to me," Hausman said.
Shin said that a staff member can be nominated by anyone that feels they should be recognized for their support and service to the community.
"Anyone can nominate a deserving Rockwood support staff member for a Cornerstone Award. During the three-week nomination period, people have the opportunity to recognize support staff members who demonstrate outstanding service and support to the overall educational climate and mission of the Rockwood School District," Shin said.
Hausman said that she supports other staff members and students by providing assistance in any way she can, when someone needs help she always tries to offer.
"I am always here to help, trying to offer extra assistance in any way that I can. Whenever somebody seems to be struggling I always try to offer a helping hand," Hausman said.