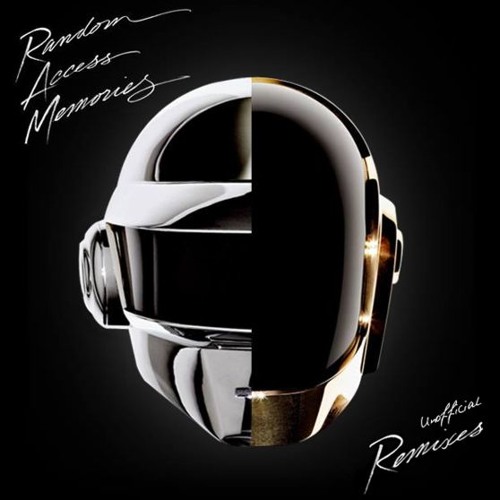 Random Access Memories, Daft Punk's last studio album, set an explosive entrance into a new era of pop music, a throwback to the unserious nature of 80s electronica. The influential album received high critical acclaim, gaining Grammy awards for Album of the Year, Best Dance/Electronica Album, and Best Engineered Album. Additionally, a 10-year anniversary deluxe edition of the album was announced in February of 2023 and includes previously unreleased demos and outtakes.
Past albums created by Daft Punk had focused on the use of samples and mixing. Random Access Memories stands out from their discography by curating the duo's own unique energy. By utilizing drum machines, a custom synthesizer, and even a choir and string orchestra the band crafts an unparalleled sound. The most recognizable aspect across the album is their uniquely robotic vocals, notably in "Around the World." The duo achieved this by using a vocoder, a synthesizer made for voices. The bold approach to genre-mixing makes this project loveable by almost any listener. The ambitious variety of collaborators and instruments took some tracks through five studios over the three year recording process.
Among these collaborators was Pharrell Williams, a producer on the album. Williams brings a certain joy into these tracks that you can't find anywhere else. Every song completely transforms itself from the last while hanging on to the same danceability.
Random Access Memories builds up walls around you, locking you into a new world for the next hour and 14 minutes. Float along on cotton candy clouds of synth and travel through tracks made of lasers and funky keyboard solos. This album's technical expertise would be enough to earn it the title of "Album of the year" but its charm is what pushes it into the category of "unforgettable."