Sophomores start workout supplement brand
Sophomores Brayden Brown and Eli Sommermeyer have started a new protein brand called 'Vosus'. The idea of the company came about when Brown and Sommermeyer were thinking of ways to make some extra money. With many different ideas, Sommermeyer said they decided on starting this protein brand.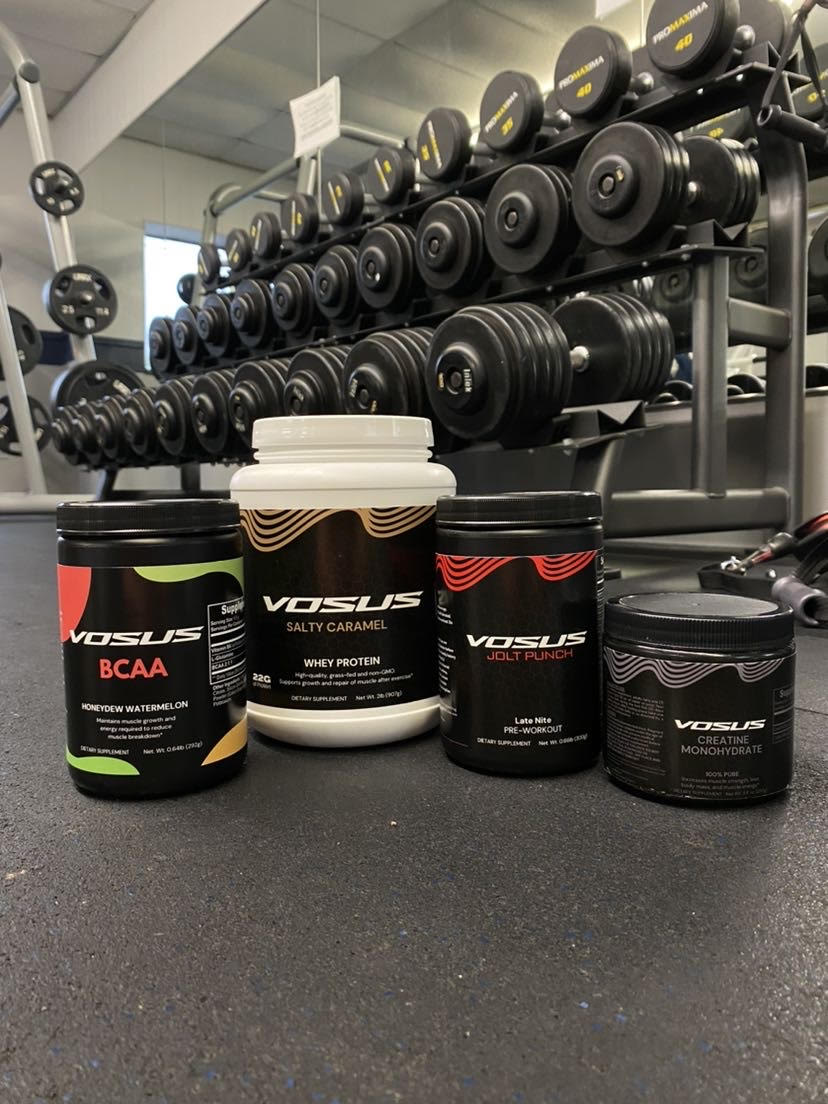 "We started off just looking for business ideas because we wanted to make some extra money on the side. We were thinking about all sorts of [business ideas] and this was just one of them. It was a more unrealistic one and we didn't think we would be able to do it. But we did a lot of research on it and found a good way to do it," Sommermeyer said.
With the first release, Sommermeyer said the company consists of options like pre-workout, smoothie and drink mix, whey protein, creatine, collagen, melatonin, and more.
"It's a supplement company for sports supplements and nutritional supplements. We started a few months ago [and] we worked on it for around two-three months and then we released it a few weeks ago," Sommermeyer said.
Brown said they started the brand so teens would have something affordable.
"[We started this because] we wanted to provide affordable supplements for people our age who maybe can't afford 50 dollar pre-workouts," Brown said.
With the products ranging from $11.99 to $44.99, Brown said this makes their brand different and more competitive than other similar products on the market.
"The affordable part [makes us different] and because our focus is for people our age and most brands are just for everyone that's in the gym and we are working for younger people," Brown said.
With the company just recently releasing, Brown said they are going to work on getting better marketing to advertise their business and get their name out there for more people to find.
"We need to work on our marketing for sure and post more on tiktok and instagram. Also in the future we plan on switching our brand to a different manufacturer. We would buy the product and then ship it out ourselves," Brown said.
Sophomore Cameron Gibbs heard about the brand from Sommermeyer and decided to try it. When he first tried it, he said it had a weird taste but with some improvements, the now finished powder has a much better taste. He also said he likes this brand because it has a nice taste and that he saw progress in muscle growth while using the powder.
"I heard about the brand from my friend Eli [Sommermeyer]. When I first tasted it, it tasted like it wasn't that good but then he just did something that made it better. I like it because it tastes good and physically, it made my muscles grow," Gibbs said.